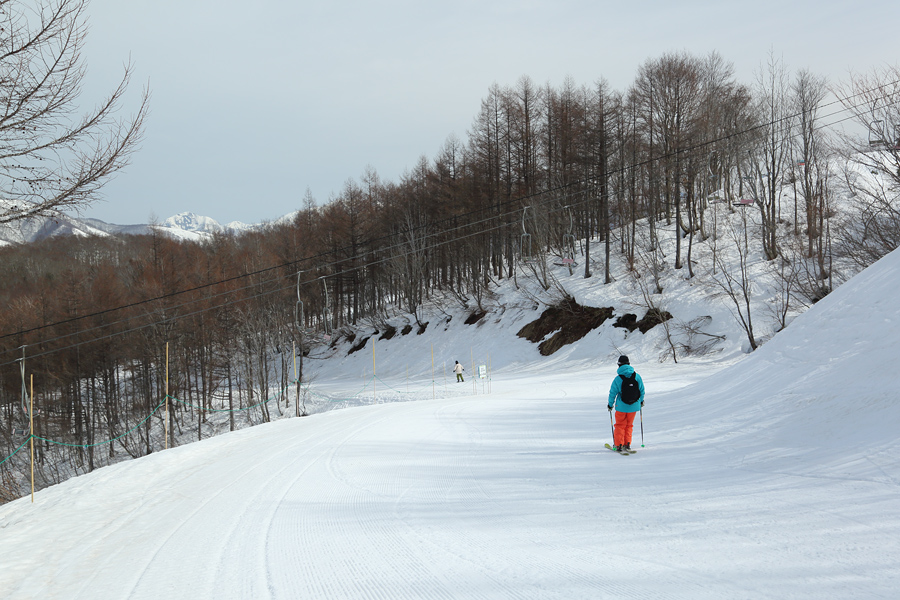 Due to a prolonged mechanical inspection, the operation of the gondola was suspended this morning, so the Chuo Kosoku (Central High-Speed) Lift was hurriedly prepped and started moving at 9:05 a.m. The 4sen East, 5sen South, Sawa, and View2 lifts all opened at 9:30 a.m. By the time we arrived at the top of Mt. By the time I arrived at the summit area of Iwatake, the weather was already warm enough to have me sweating from moving about.
[VIEW C]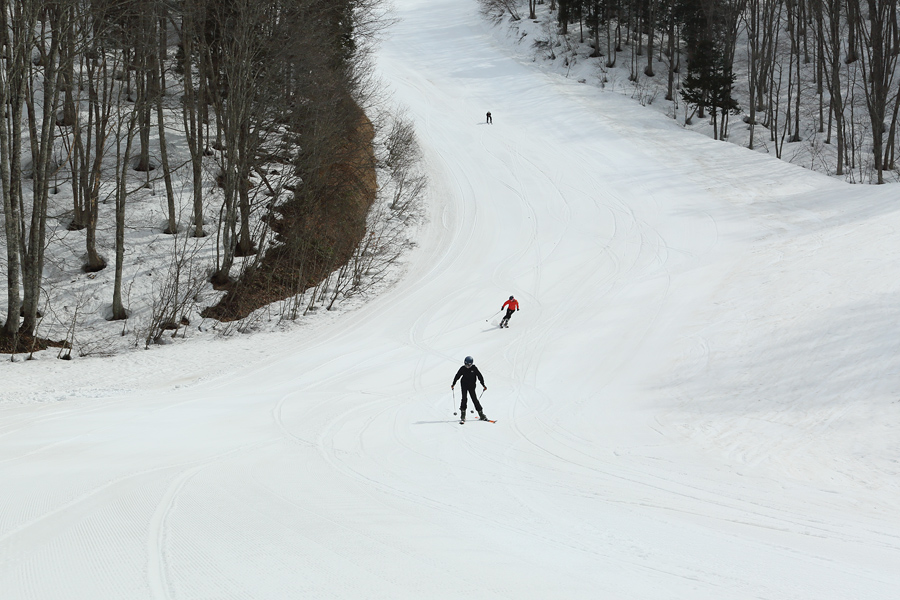 VIEW C (first photo) and VIEW D (pictured) were groomed with a loose granular snow surface. The edges of my skis sunk deep into the snow, but I still slid comfortably down the slope. There was some exposed dirt in the middle of VIEW C, but it was a small area that was easy to avoid.
[VIEW D]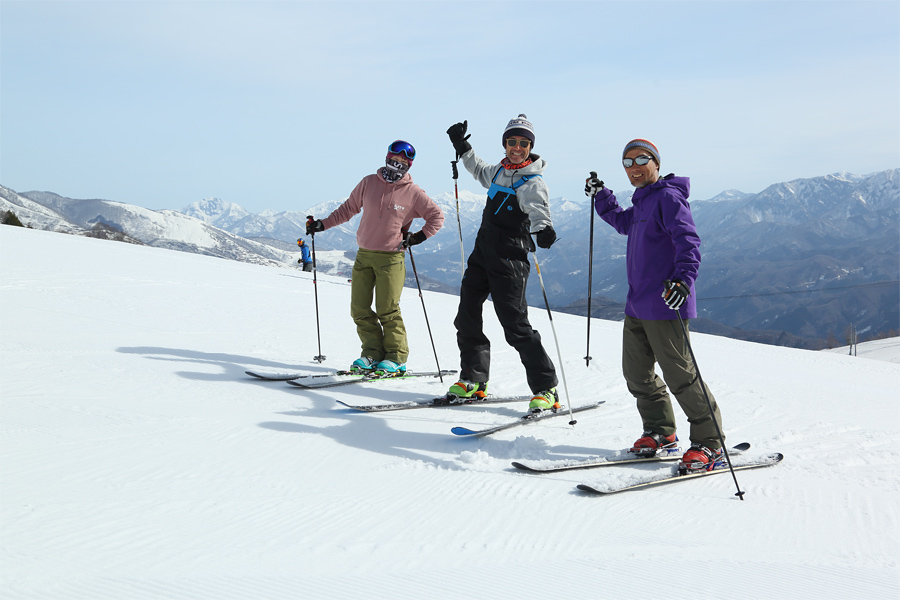 I ran into the owner of Coffee Senju and his wife (pictured, center and left) together with a staff member of the Patagonia Hakuba Outlet (pictured, right), who kindly thanked me for reports. Coffee Senju, by the way, boasts home-roasted coffee and bread made with homemade yeast and baked in a wood-fired oven.
[Sunny Valley Course]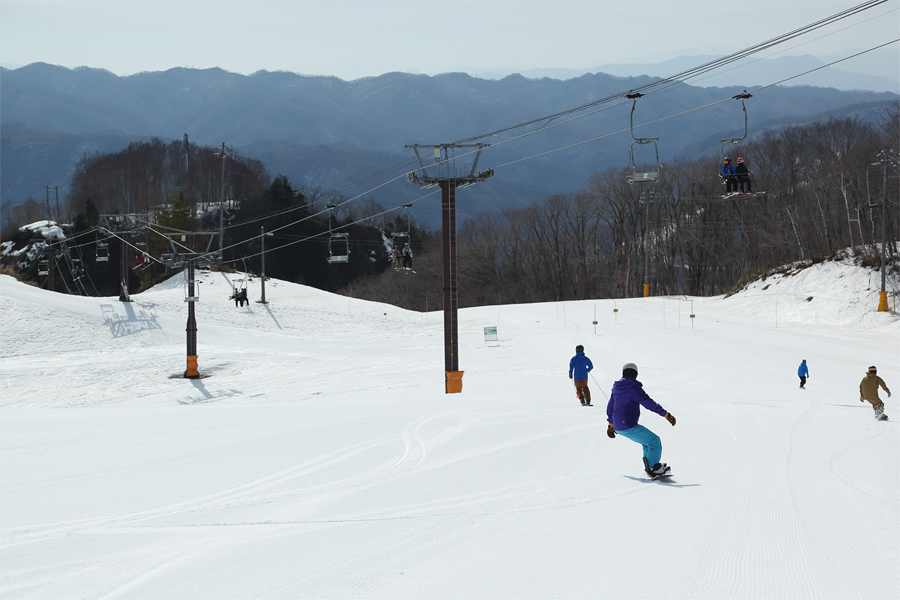 As I've mentioned in previous reports, the areas of exposed soil on the Sunny Valley Course at the junction with the White Ribbon Course and at the end of the course (the lower part of the former Paradise Course) are steadily expanding. For this reason, a sign was erected towards the top of the slope, at the junction with the Sawa Course (pictured), warning visitors of the conditions lying ahead.
[Sunny Valley Course]
  
[Hakuba Iwatake Snow Field Availability Information on 3/13 (Thu.)]
*Over half of areas open (=All courses are available except for VEIW A, VEIW B, HIKAGE, DANGAN, FIVE SIDE, Noth, White Ribbon)
*Available Lifts … Gondola (8:00-), totally 6 lifts
*Fees … Adult JPY4,800, Over 60 y/o JPY4,500, Over 70 y/o JPY4,200, 6-12 y/o JPY3,000 *A preschooler will be free per adult.
 
*Printable Rental Discount Coupons!
Carving Ski・Snowboard 1-Day Rental Set JPY3,000 / Outerwear JPY2,500!
Carving Ski・Snowboard High Performance Model Rental JPY500 OFF!
Kid's Ski・Snowboard 1-Day Rental Set JPY2,500 / Outerwear JPY1,500!
*Click here to purchase photos found in this report