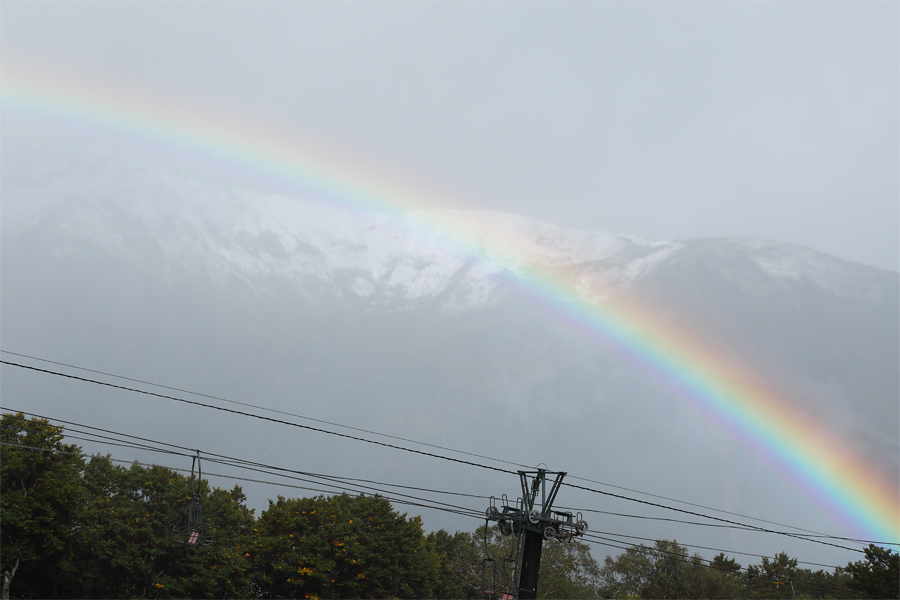 As I stepped off the Goryu Telecabin first thing this morning, I instantly noticed a beautiful rainbow arcing above the white-covered slopes of Happo-One (pictured). In the Alps Daira area, a cold rain was falling along with a brisk northeasterly wind that made conditions feel even colder than the outside temperatures suggested. In the Goryu area, the season's first snowfall could be seen covering the upper portion of the Kotomiyama (Mt. Kotomi) trekking course, at elevations above around 1,800 meters.
[Panorama Course]
    
*The 2023-24 winter season at Hakuba Goryu & Hakuba47 is scheduled to open from the end of November 2023 until May 6, 2024 (*Depending on snow conditions)
  
Good Deal! Advance Ticket (*Until 12/15)
Adult 1 Day Ticket JPY7,500 → JPY6,000!
6-12 y/o 1 Day Ticket JPY3,800 → JPY3,000!
The prices on the sale page includes the deposit JPY500 (*The deposit will be given back when you return your IC card).
*Click here to purchase photos found in this report