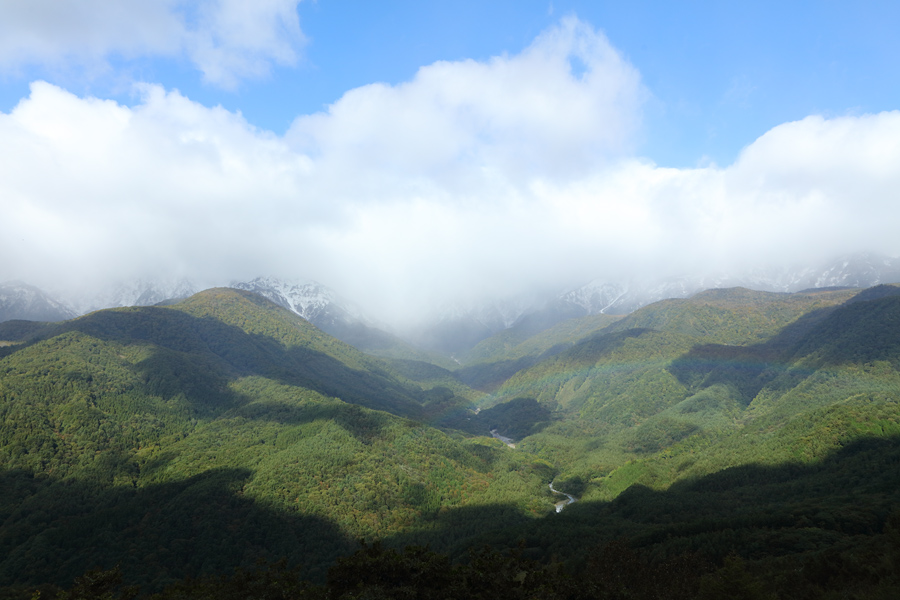 The Ushiro-Tateyama Mountain Range received its first snowfall of the season on 10/5 (Thurs.). Assuming the mountainsides continue to transition toward their fall colors between now and the end of October, there is a good chance we will be able to see sandan koyo, or 'three-tiered fall leaves,' where the base of the mountains are still green, the leaves midmountain are at peak autumn colors, and the tops of the Alps are white with fresh snowfall. The low morning temperatures combined with a strong westerly wind meant that it felt cold even with a down jacket on, but the intermittent rainfall did make for a nice rainbow.
[HAKUBA MOUNTAIN HARBOR]
   
*The 2023-24 winter season at Hakuba Iwatake Snowfield is scheduled to open from December 15, 2023, until March 24, 2024 (*Depending on snow conditions)
  
*Good Deal! Advance Ticket (*Until 12/8)
Adult 1 Day Ticket Weekday JPY5,000 / Weekend & Holiday JPY5,200 → JPY4,300!
6-12 y/o 1 Day Ticket Weekday JPY3,000 / Weekend & Holiday JPY3,200 → JPY2,500!
*The deposit of JPY1,000 is included in the prices (*The deposit will be given back when you return your ticket).
*Click here to purchase photos found in this report