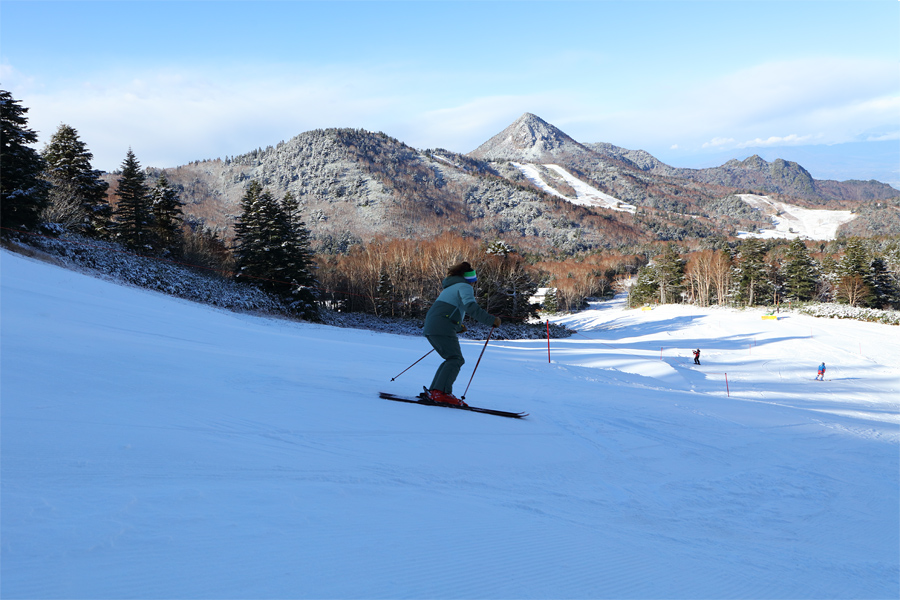 Yokoteyama Ski Resort's Kaiwa Slope pre-opened with an impressive 40 cm of snow at 8:30 a.m. on 11/18 (Sat.)! This is the first ski slope to open in Japan this season that is not entirely made from artificial snow. This first day of the season was blessed with pleasant sunshine and light cloud coverage.
[Yokoteyama・Kaiwa Slope]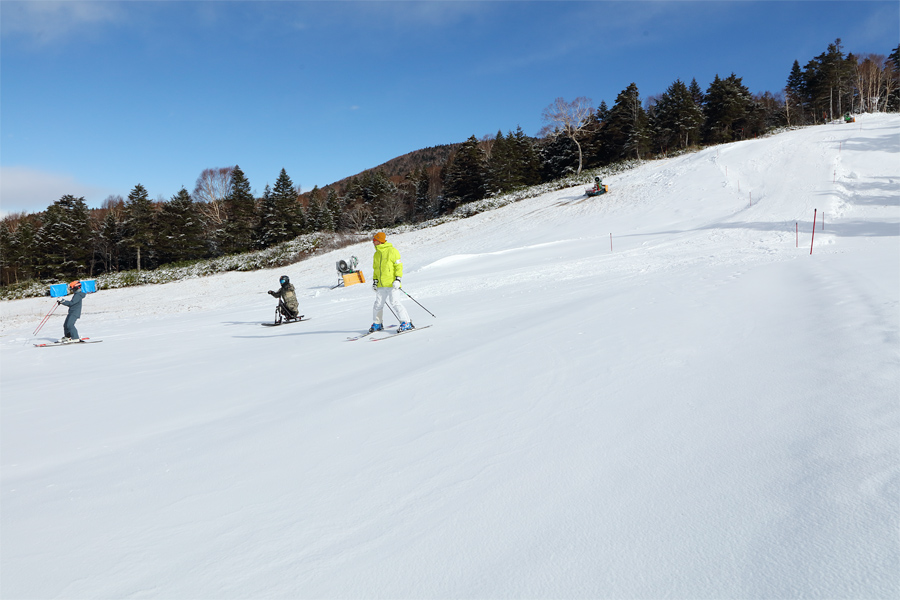 There was nearly full snow coverage across the width of the Kaiwa slope, including the 1 to 2 cm topping of natural snow that fell overnight last night. The groomed area in the center of the slope was generally between 10 to 15 meters wide. The snow suface, which was groomed yesterday, was well-packed and generally hard, but the thin layer of fresh snow did provided some cushion.
[Yokoteyama・Kaiwa Slope]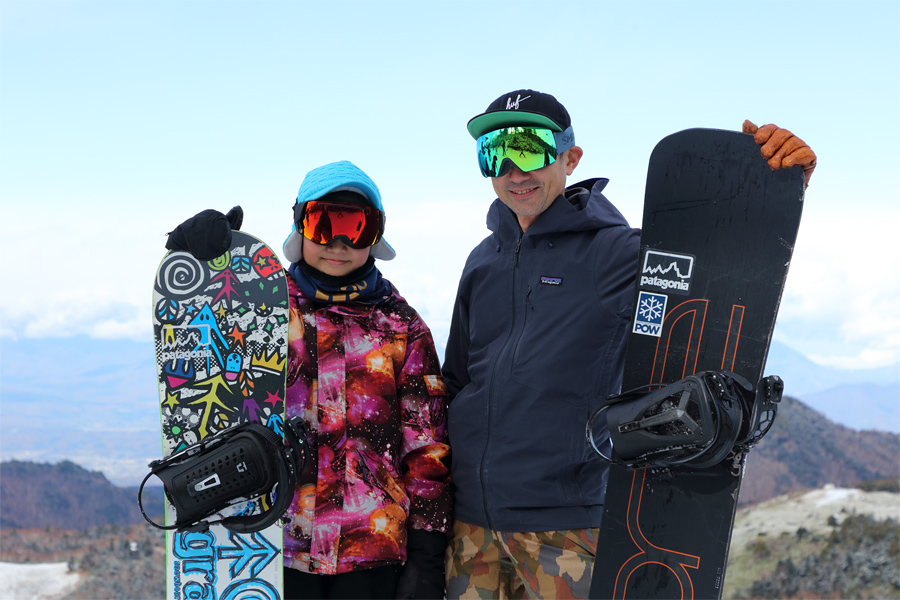 I spoke with a father from Toyama Prefecture (pictured), who told me, "I love your site! In recent years I've often started my season at Shiga Kogen. It's really nice to have that little bit of natural snow on the slopes today." As of 10:00, there was a 4 to 5 minute wait for the Fourth Pair Lift, and the Yosaka parking area located below the Second Slope was nearly full.
[Yokoteyama・Kaiwa Slope]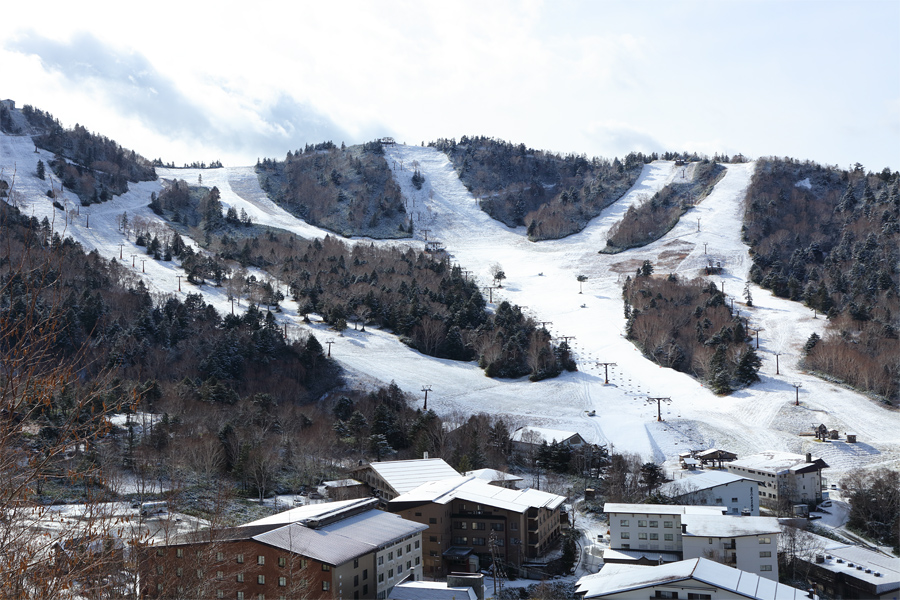 In other news, with plunging overnight and early morning temperatures, the Kumanoyu Ski Resort put its artificial snow machines into operation around 3:00 a.m. this morning, though the opening originally scheduled for 11/18 (Sat.) was postponed. Many of the accommodations in the Kumanoyu area (pictured, foreground) source their public bath water from either the Kumanoyu Onsen or Hotaru Onsen. (*From right to left: Hotel Ichibokaku, Kumanoyu Hotel, Hotel Heights, Hotel & Onsen 2307 Shigakogen, Shiga Kogen Lodge, and Suzurikawa Hotel).
[Distant View of the Kumanoyu Ski Area]
 
*It was necessary to remove your skis to access the Fourth Pair Lift, and riders got on one at a time.
 
[11/18 (Sat.) Opening Information]
*Open Course(s) … Kaiwa Slope
*Open Lift(s) … 4th Pair Lift (8:30〜)
*Lift Fees … Pre-opening only 1-Day Ticket Adults JPY5,600, Elementary School Students JPY2,800, Junior High & High School Students JPY5,200, Seniors 60 and Older JPY5,400
*Great Value! Super Advanced Discount Lift Tickets (※On Sale Until 12/1)
Yakebitaiyama Adult 1-Day Ticket JPY7,000 → JPY5,000!
*Request for the original data of our photographs
  
reported by Snownavi